---
go to main page
go to bowl index page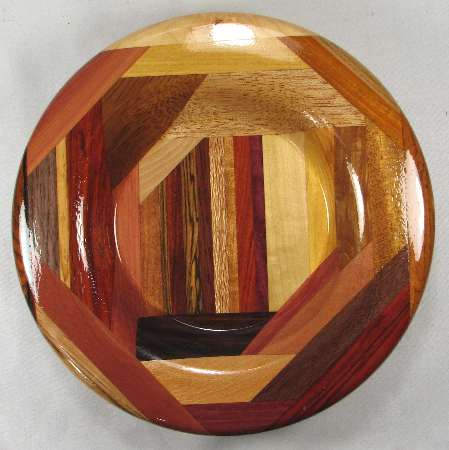 SOLD
B146 --- $SOLD --- this is the orientation view --- more pics down below

diameter: 9"
height: 2 1/4"

finish: one application of natural stain then 3 coats of high gloss spar polyurethane (with UV blocker)

WOODS USED: [SEE DISCUSSION ON THE MAIN PAGE OF THIS SITE IF ANY OF THIS IS UNCLEAR]

base: curly maple

view 1: purpleheart, maple, cocobolo, BOX

view 2: redheart, mansonia, eucalyptus, aromatic red cedar, BOX

view 3: snakewood, tatajuba, billy webb wood, osage orange, BOX

view 4: black ash, paela,

view 5: maple, osage orange, cowtree, BOX

view 6: aromatic red cedar

view 7: cocobolo, mansonia, padauk (with sapwood), aromatic red cedar

view 8: spalted red oak, purpleheart, both over billy webb wood(?)

BOX: from the left: ?, bocote, redheart, bocote, purpleheart(?), silky oak, sycamore(?), redheart, purpleheart, tulip poplar

flaws/issues: the underside of the maple in view 5 has some small gum inclusions.

comments: The redheart in view 2 is particularly nice. The tatajuba in view 3 is wonderfully chatoyant. Several other nice woods in this one.


---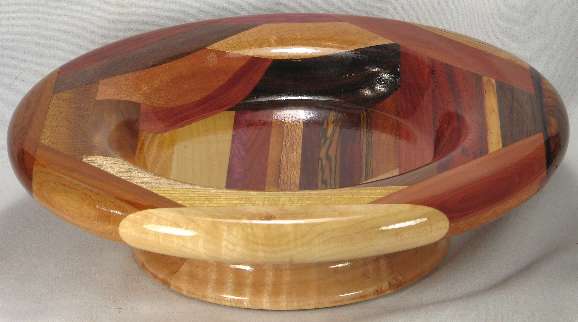 views 5a and 6b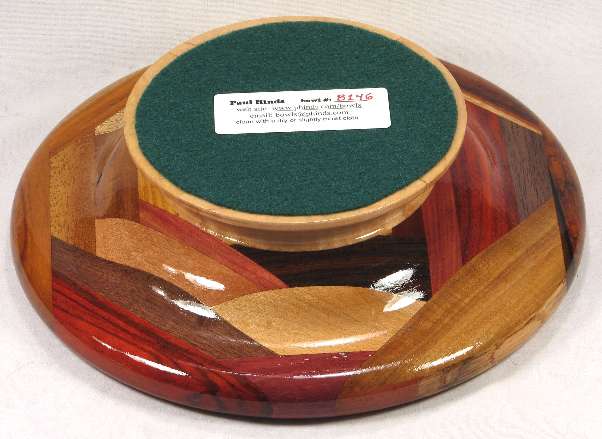 view 1d


---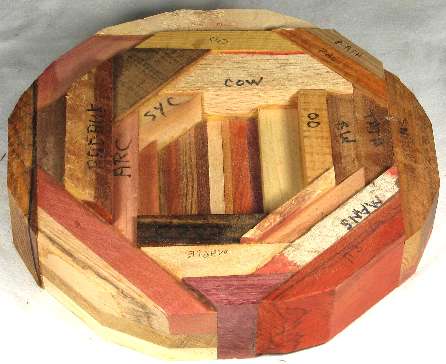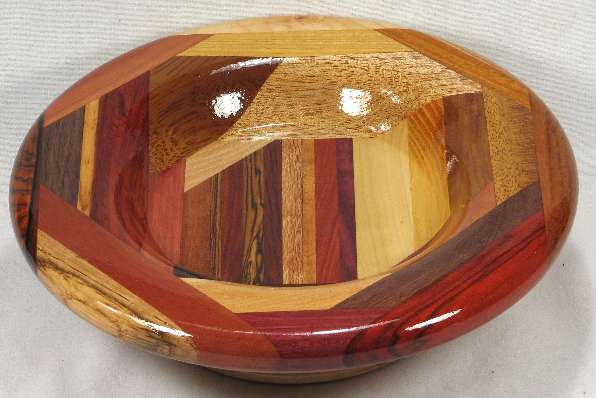 view 1c as the bowl blank then as the finished bowl