---
go to main page
go to bowl index page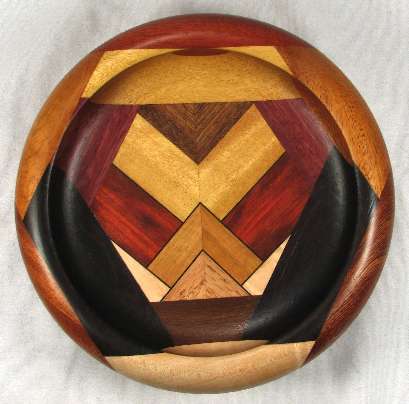 NOT AVAILABLE
B206 --- $NOT AVAILABLE --- this is the orientation view --- more pics down below

diameter: 7"
height: 2 1/2"

finish: 6 coats of satin-finish spar polyurethane (with UV blocker)

WOODS USED: [SEE DISCUSSION ON THE MAIN PAGE OF THIS SITE IF ANY OF THIS IS UNCLEAR]

base: yellowheart

view 1: curly maple, ipe, BOX

view 2: sapele, wenge, BOX

view 4: mahogany, purpleheart, BOX

view 5: bloodwood, yellowheart, BOX

view 6: mahogany, purpleheart, BOX

view 8: sapele, wenge, BOX

BOX: bottom up; wormy red oak, ebony veneer, paela, ebony veneer, yellowheart, partridgewood. Slanting off from the paela is redheard and between the redheart and the yellowheart above it is ebony veneer. In the lower left and right corners is basswood with ebony veneer above it.

flaws/issues: The wormy red oak in the box was used deliberately and I consider the worm holes to be wood character, not a flaw, else I would not have used that oak.

comments: Really outstanding --- definitely one of my better efforts.

The yellowheart in the BOX is nicely chatoyant and the redheart in the box is just outstanding. The sapele in views 2 and 8 are from the best piece of sapele I've ever owned.


---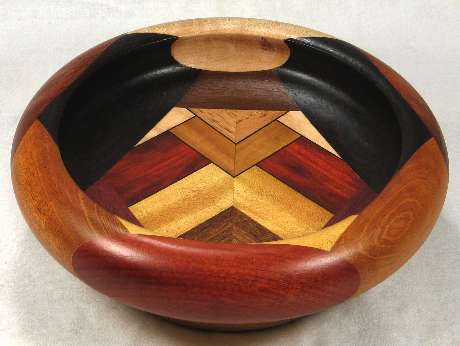 views 5c and 5d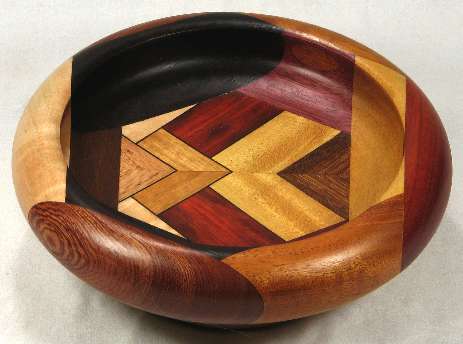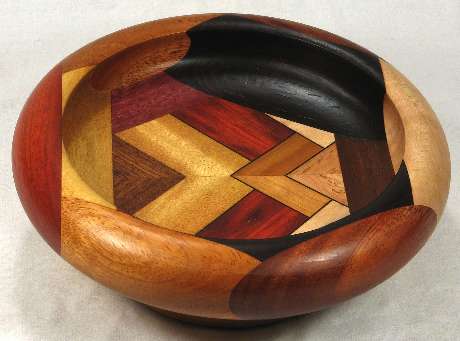 views 3c and 7c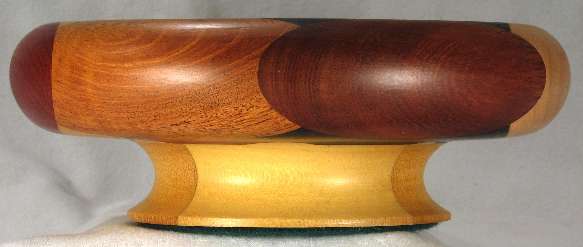 views 3b and 7b


---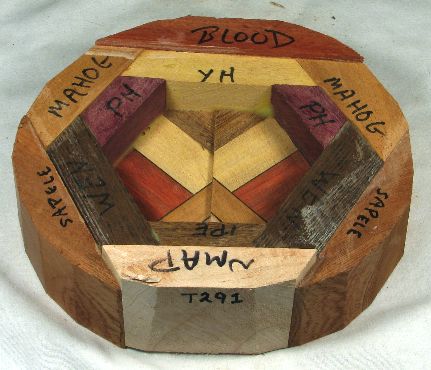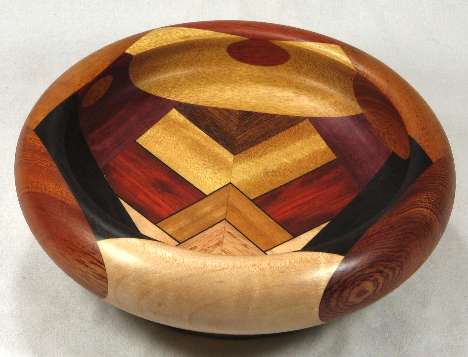 view 1c as the bowl blank and then as the finished bowl