---
go to main page
go to bowl index page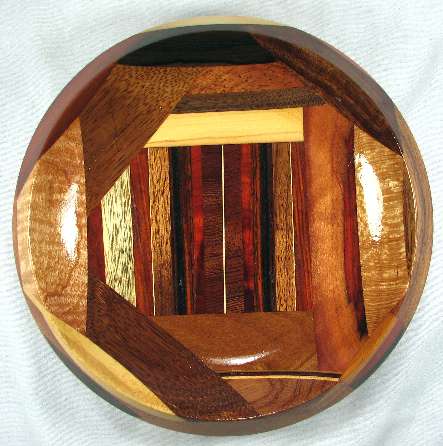 C166 --- $95.00 --- this is the orientation view --- more pics down below

diameter: 9"
height: 2 1/2"

finish: one application of natural stain then 3 coats of high gloss spar polyurethane (with UV blocker)

WOODS USED: [SEE DISCUSSION ON THE MAIN PAGE OF THIS SITE IF ANY OF THIS IS UNCLEAR]

base: sipo

view 1: silky oak, sipo, maple veneer, ash veneer, two layers of padauk veneer, ebony veneer, walnut veneer, billy webb wood, BOX

view 2: padauk over zircote both backed by canary and all sided by mahogany

view 3: tzalam, silky oak, redheart (mostly sapwood), BOX

view 4: aromatic red cedar, chechem over makore

view 5: basswood, zircote, jatoba, walnut, pine, BOX

view 6: sapodilla, longhi, BOX

view 7: mahogany, curly mahogany (sapwood), redheart, kekele, BOX

view 8: zircote over maple veneer over zircote, sipo, prima vera, limbali

BOX: the middle is maple veneer, and then moving outward in both directions is sipo, redheart, cocobolo (shading from brown to orange to very dark, which makes it look like three thin woods), mahogany, maple veneer, cocobolo

flaws/issues: the longhi in view 6 has a very noticeable internal crack that did not show up until I turned down to that level of the piece. Unfortunate, but wood is like that sometimes

LATER: A stress separation has occurred along the left and top of the box. This is not visible but you can feel it and if you angle the bowl JUST right with the bowl held up to the light you can see through the crack. This does not detract at all from the bowl's visual appeal so I have reduce the price only from $145 to $95 (I often just burn bowls that have developed separations)

comments: the sapodilla in view 6 has that nice "medium-rare-steak" look in view 5a below (the red wood on the right side) but even with the UV blocker the color has evened out somewhat and you have to catch the light just right to get much of a contrast. Over time it will lose all of the pink tint. The inner rim is sloped slightly, not flat and the color varieties in the BOX are really pretty as you can see in view 1c below.


---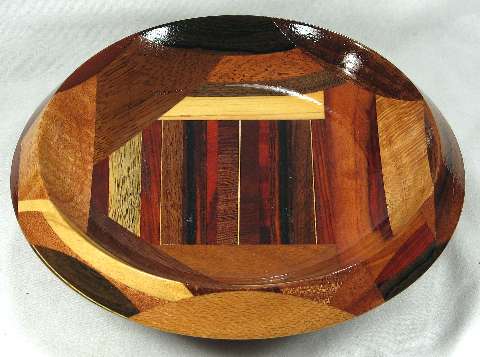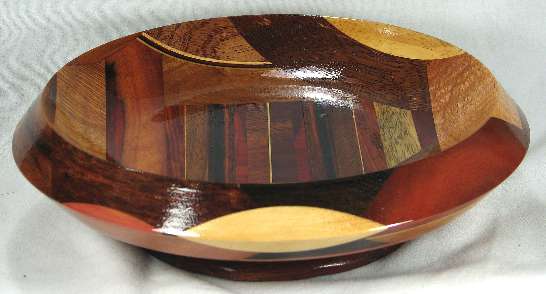 views 1c and 5a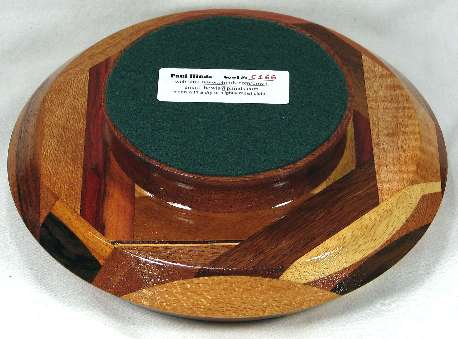 view 1d





views 4b and 8b


---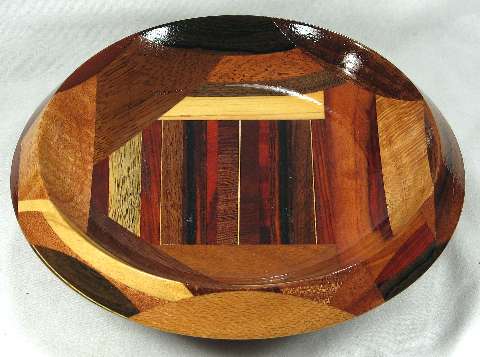 view 1c as bowl blank and as finished bowl