---
go to main page
go to bowl index page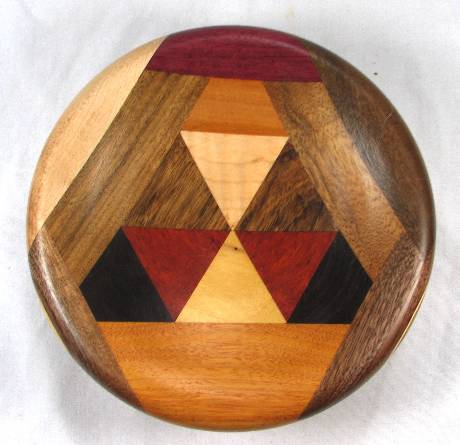 NOT AVAILABLE
C203 --- $NOT AVAILABLE --- this is the orientation view --- more pics down below

diameter: 6 1/2"
height: 2 1/2"

finish: 10 thin coats of satin-finish spar polyurethane (with UV blocker)

WOODS USED: [SEE DISCUSSION ON THE MAIN PAGE OF THIS SITE IF ANY OF THIS IS UNCLEAR]

base: hickory

view 1: canary, canary, BOX

view 2: walnut, thick makore veneer, thick birch veneer, thick makore veneer, walnut, walnut, wenge, BOX

view 4: oxhorn, shedua, BOX

view 5: purpleheart, paela, BOX

view 6: hard maple, shedua, BOX

view 8: yellowheart, walnut, wenge, BOX

BOX: lower segment is yellowheart and on both side of that are padauk segments. Upper segment is curly maple and on both sides of that are shedua segments.

flaws/issues: the canary in view 1 and the padauk pieces in the box have all darkened noticeably since the pics were taken many years ago but it's still basically what you see is what you get.

comments: very nice color-contrast throughout on this one, I think, and the near-symmetry works quite well.

The jagged grain pattern in the padauk segments of the BOX is one that I find particularly attractive. It's not terribly rare, but also not all that common. I look for it any time I'm buying padauk.


---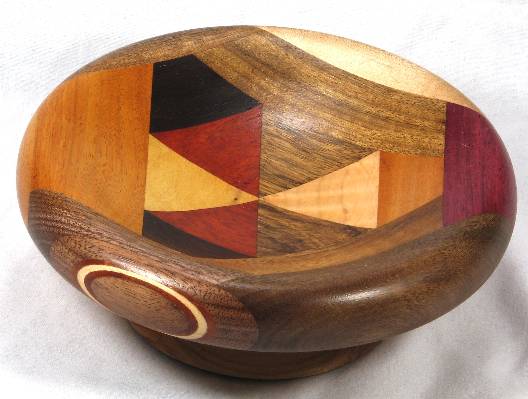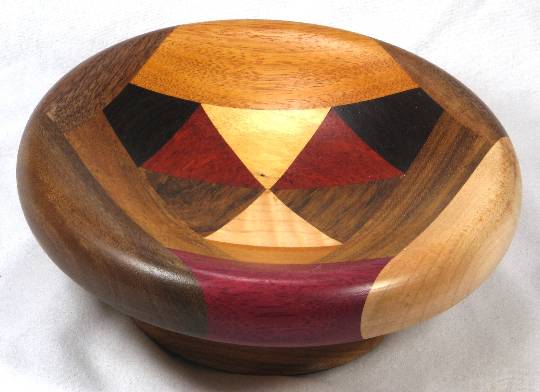 views 3c and 5c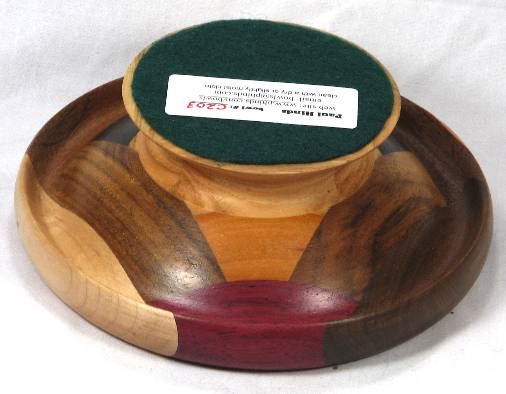 view 5d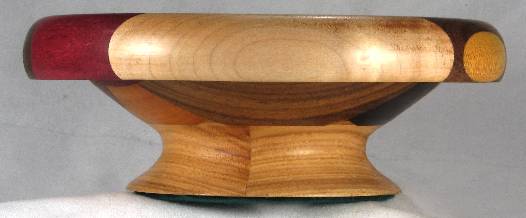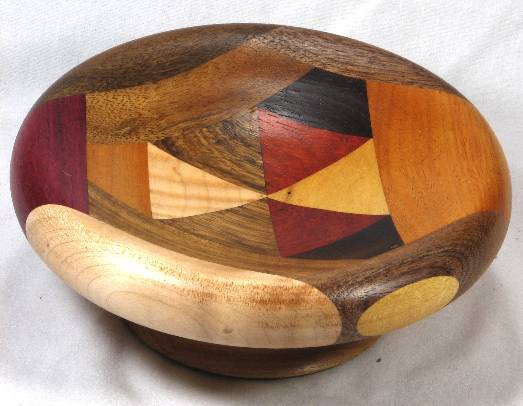 views 6b and 7c


---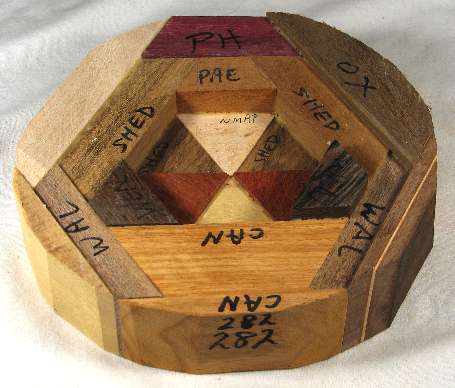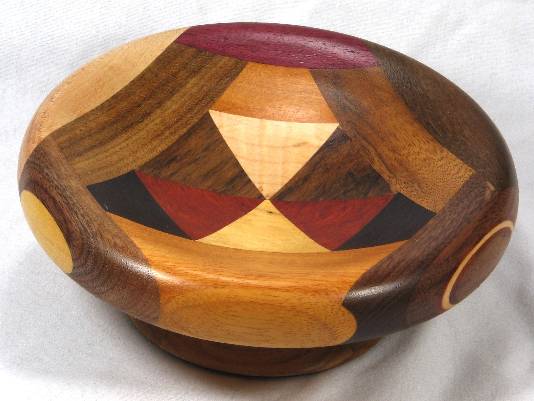 view 1c as the bowl blank and then as the finished bowl