---
go to main page
go to bowl index page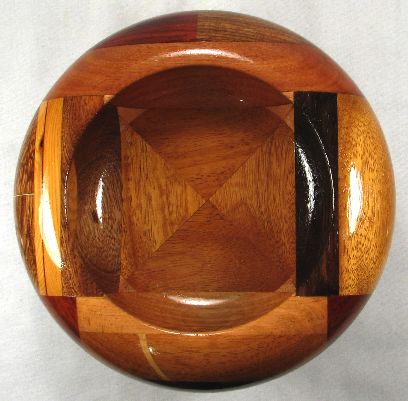 G8 --- $190.00 --- this is the orientation view --- more pics down below

diameter: 7 1/2"
height: 5 1/4"

finish: one application of natural stain then 2 coats of high gloss spar polyurethane (with UV blocker)

WOODS USED: [SEE DISCUSSION ON THE MAIN PAGE OF THIS SITE IF ANY OF THIS IS UNCLEAR]

base: walnut

center: mahogany segments with little wedges of okoume at the edges (and these show up at the rim in even smaller wedges)

view 1: aromatic red cedar backed by mahogany that has a stripe of obeche crossing it, then western red cedar

view 2: padauk

view 3: tatajuba, walnut

view 4: tiny segment of machiche under oxhorn

view 5: chechem on the left, redheart on the right, makore

view 6: tiny segment of machiche under oxhorn

view 7: english brown oak segments separated by holly veneer and backed by yew and all over redheart, then padauk veneer, yew, mahogany

view 8: padauk

flaws/issues: The walnut in view 3 has some edge chipout on the inside of one edge. The walnut base segment in view 7 has a knot that is not solid, but that's really wood character, not a flaw.

comments: The tatajuba in view 3 is highly chatoyant. The ovals around the outer rim seem to me to be particularly attractive on this bowl.


---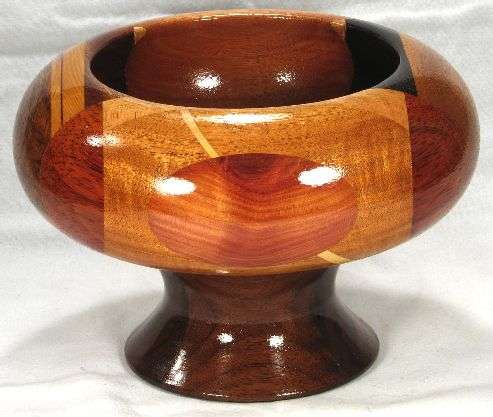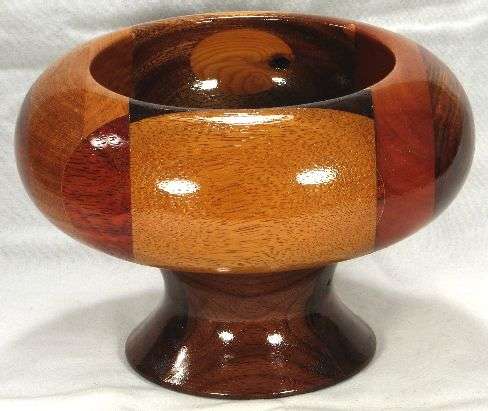 views 1a and 3a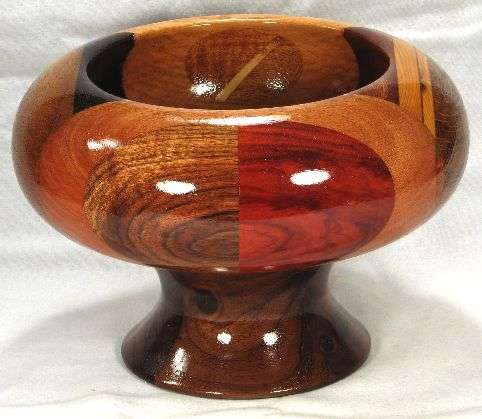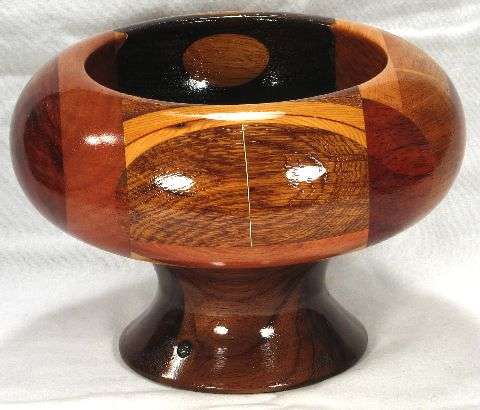 views 5a and 7a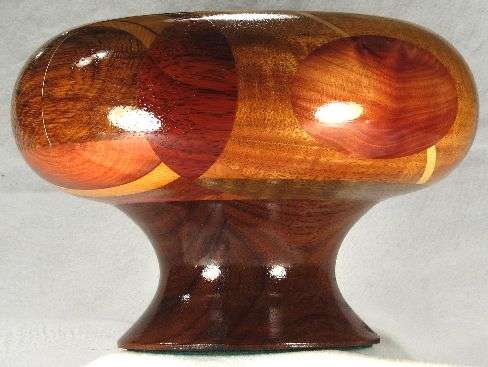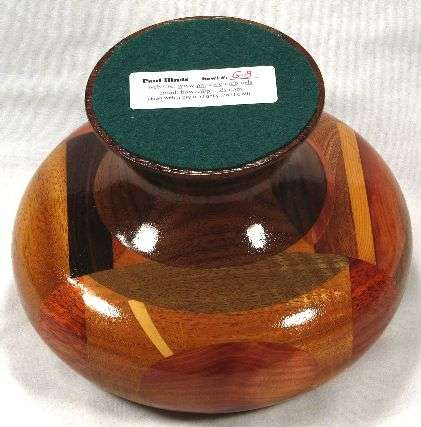 views 8b and 1d


---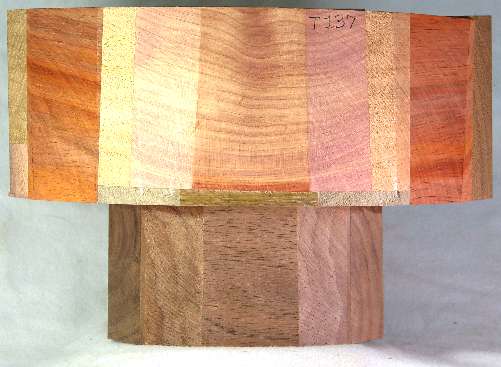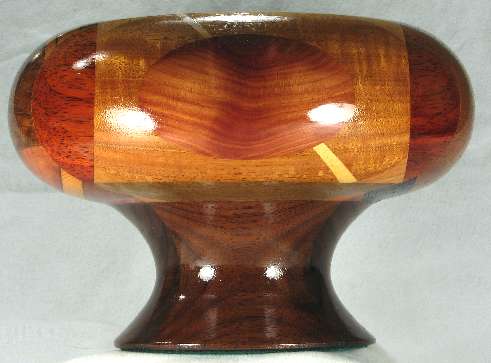 view 1b as bowl blank and as the finished bowl