---
go to main page
go to bowl index page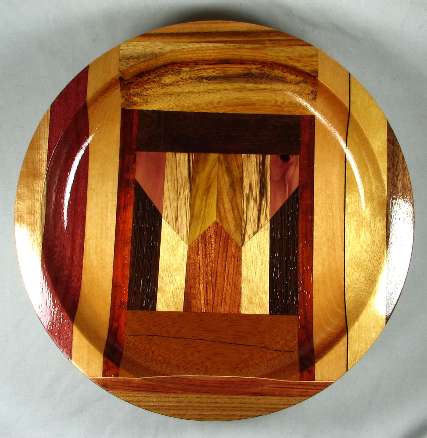 N71 --- $75.00 --- this is the orientation view --- more pics down below

diameter: 10"
height: 3"

finish: one application of natural stain then 3 coats of high gloss spar polyurethane (with UV blocker)

WOODS USED: [SEE DISCUSSION ON THE MAIN PAGE OF THIS SITE IF ANY OF THIS IS UNCLEAR]

base: mahogany

view 1: sassafras, bubinga, hard maple veneer, mahogany, BOX

view 3: walnut, yellowheart, gaboon ebony veneer, cherry(?), padauk, BOX

view 5: goncalo alves, canarywood, machiche(?), BOX

view 7: yellow birch, purpleheart, cherry(?), padauk, BOX

BOX: bottom is bubinga sided by yellowheart sided by wenge and top is osage orange sided by zebrawood sided by aromatic red cedar

flaws/issues: The mahogany in view 1 has an obvious crack, for which reason the prices is lower than it would otherwise be.

comments: The base was deliberately thicker than usual on this one and I think that worked out quite well.


---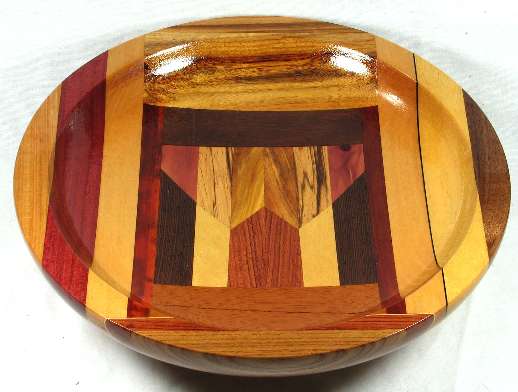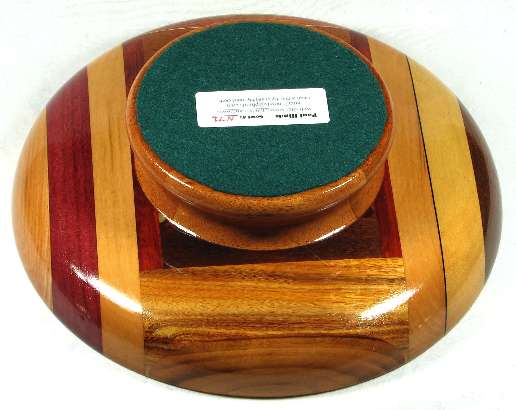 views 1c and 5d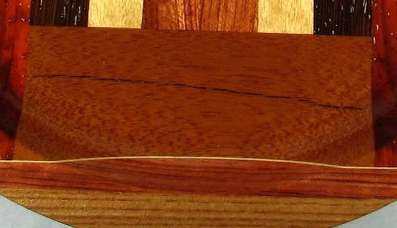 a closeup of the crack in the mahogany in view 1







views 1b, 3b, 5b, and 7b


---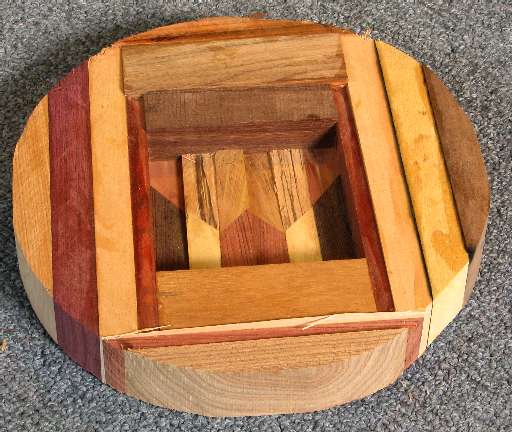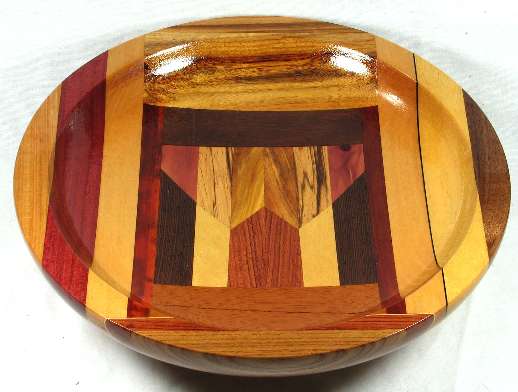 view 1c as the bowl blank and then as the finished bowl